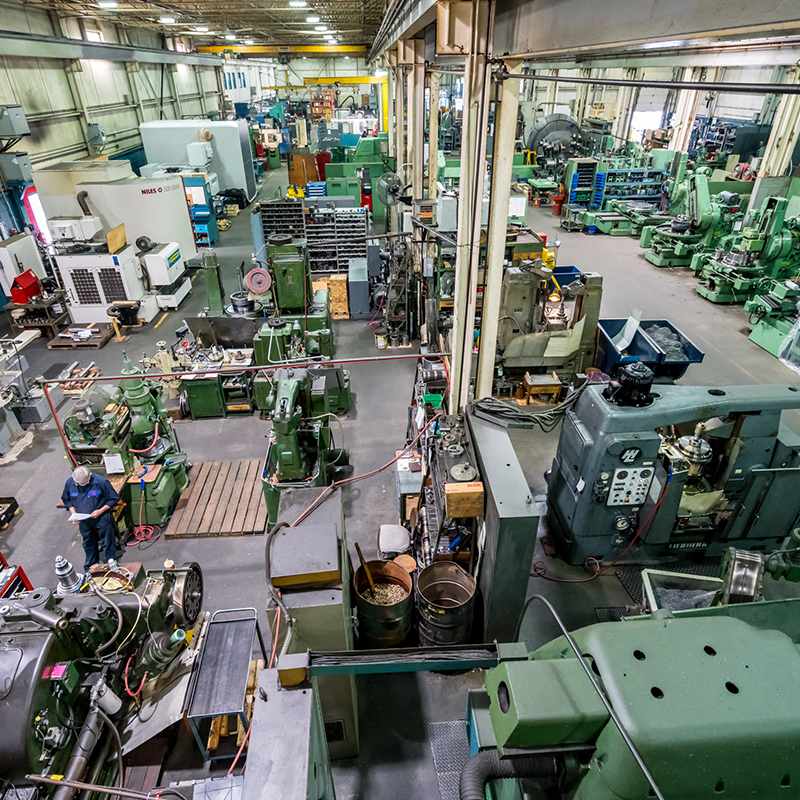 Rapid Gear has been at the forefront of building and designing individual gears, gear boxes, and special purpose machinery since 1976.
Our operation consists of over 42,500 square feet of world-class design manufacturing facilities. We have direct access to major highways, international airports and seaports.
As evidence of our continued growth and excellent standing in the industry, Rapid Gear has been a member of AGMA (American Gear Manufacturing Association) since 1988 and is ISO 9001:2015 certified. In addition we are members of CTMA (Canadian Tool and Machine Association), WBE (Women Business Enterprises), and MSTA (Miners Supplier Trade Association, Canada). We  also hold an active Canadian Controlled Goods certificate.
At Rapid Gear we believe in providing a safe and harmonious environment for our employees, customers, and visitors alike.